Here it is…the final round of season 4. Â This week there was no theme, and since you've probably already figured out their styles, it's not anonymous this week either.
These ladies are fantastic! Â I'll just let the projects speak for themselves.
Craft #1 – Cheri
Superhero Car and Reading Nook
I am about to convert one of our bedrooms into a Superhero room.  I wanted to create an area where my little guy could read, but also have fun.  The solution?  The Superhero Car/Reading Nook.  While the car is huge and makes a big impact, the budget was very small.  Lean in here and I'll tell you what it's make from…. Cardboard! Recycled and cheap are both great things in my book.  Don't worry – it's super strong and can be climbed on.
Right of the bat you'll notice it's great for playing on.
However, it was also designed for reading.  The back has a sturdy shelf to hold books and the seating area has a ledge for books to sit on.
I think there will be a lot of adventures in it….
……and maybe even some surprise endings.
(The car was obviously modeled after the Batmobile, but when it comes to hair we prefer Wolverine's.)
Holy inexpensive-recycled-cool-toy, Batman!
Craft #2 – Emilie
PORTABLE FUN CANVASES AND CARRY-BAG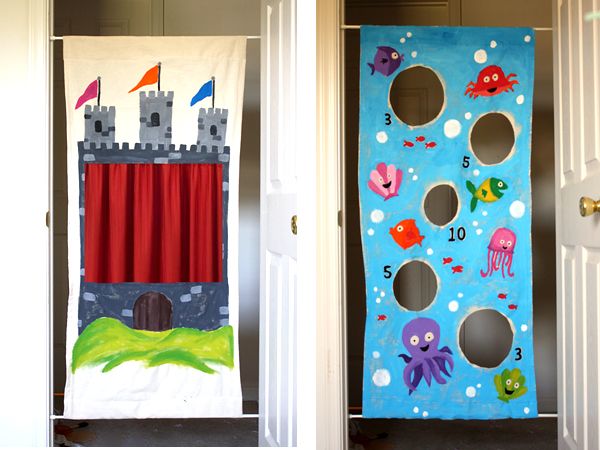 My kids recently went to a Children's Museum and spent hours behind a cut out in the wall that was transformed into a puppet theater. This sparked an idea in my head that has become my final project for this competition.
As renters, we are limited to non-permanent playthings and toys. I devised this system of fun canvases with a carrying case. I started with an inexpensive painters tarp made of canvas. The canvases are stretched on a tension rod along the top and the bottom. With a little paint and some other goodies I made two canvases which are sure to inspire hours of fun.
The first is a Fairy Tale Puppet theater. With red curtains which can be drawn back for a dramatic opening to a play, this theater is all set for little imaginations to run wild.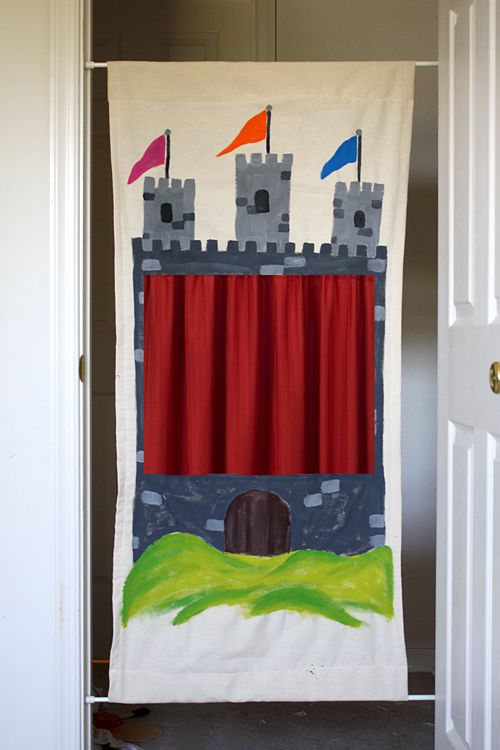 The second canvas is a bean bag toss. Decorated with a gender neutral under the sea theme, it's great for boys or girls and helps children develop sense of distance and hand eye coordination…as well as being totally fun! Now, I know what you're thinking…."But I can't draw those sea creatures!". Never fear. Along with my tutorial comes my sea creature images, all ready to print, cut out, trace and become a quick and easy template for your design.


And when you';re finished this carrying case, made from leftovers from the same canvas, holds the rods, canvases and bean bags. You can remove the rods and string these canvases with rope in between two trees for outdoor fun or even clothes pin them to an outdoor clothes line in the backyard.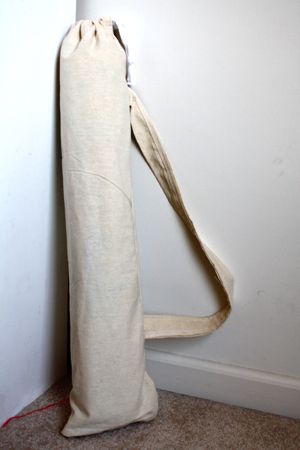 Easy and versatile, these inexpensive and fun Play Canvases are sure to become a favorite at your house!