*Tutorial made Lauren @ Lucy Baby Designs for her win of the Refashion challenge of season 13*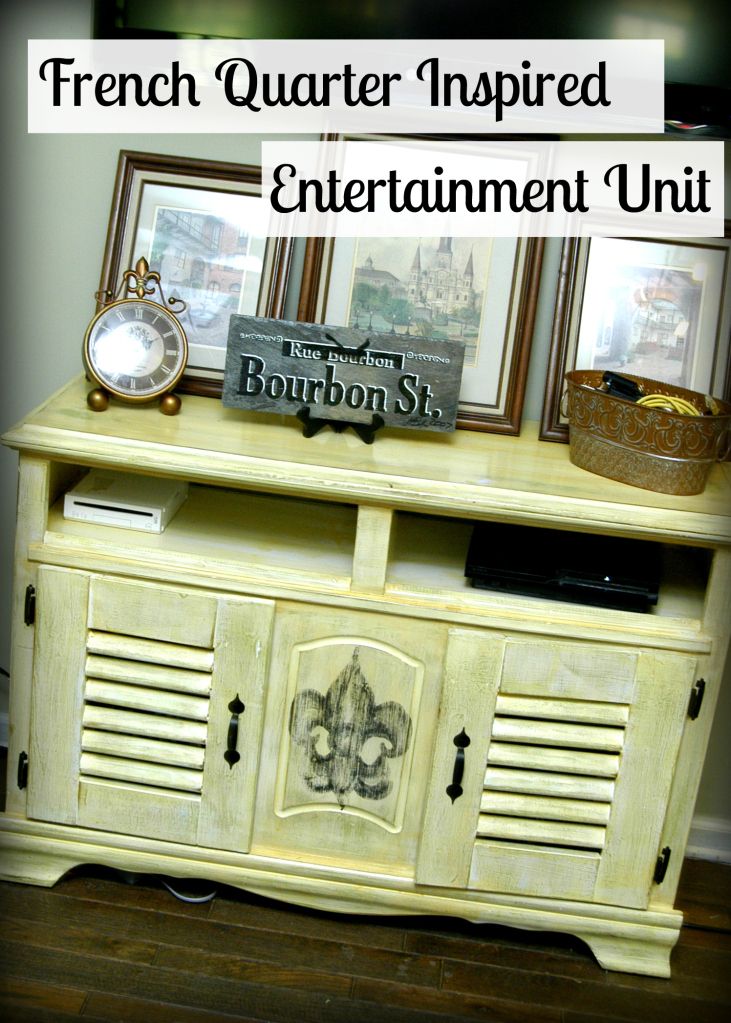 I am so in love with this piece, and I am floored that so many of y'all were too! This was the first time I ever re-finished any furniture,   and after completing it I had totally confidence I could do it again! I really feel like this is something anyone who wants to invest a lot of time and a little money can do.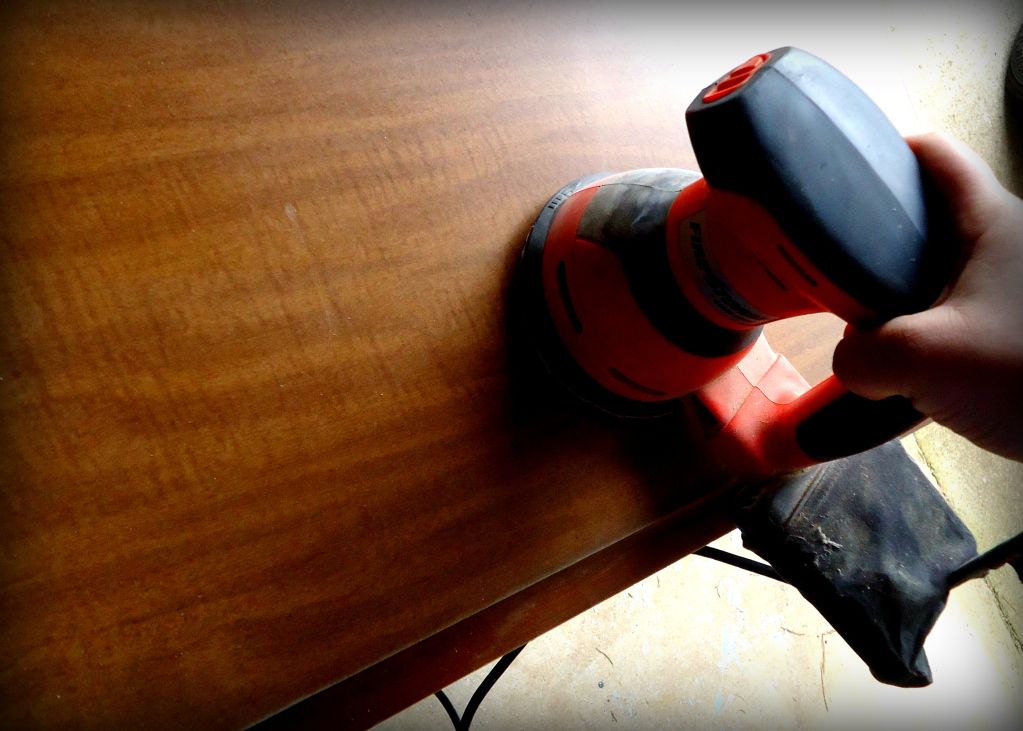 First, I cleaned it and took off all of the hardware. Then,   I sanded the business out of it with an 80 grit sandpaper. It helped tremendously to have an electric sander, but you could do it with out.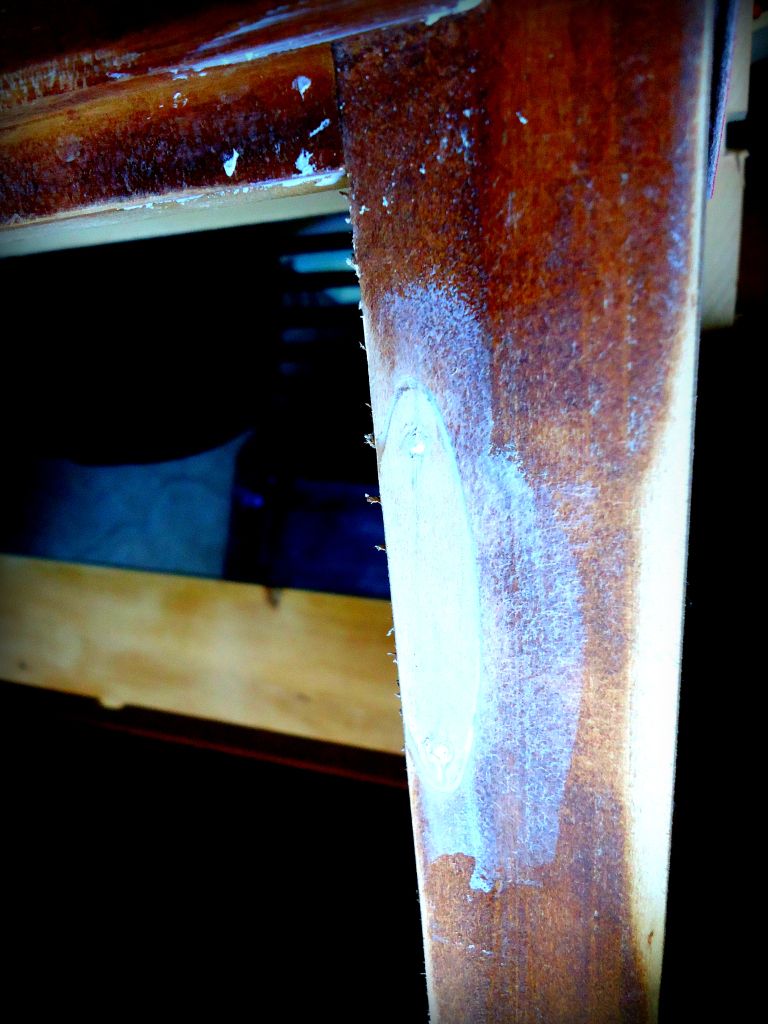 Next I puttied all of the holes and scratches, and sanded that lightly.
Some parts of it were real wood. The shelf inside wasn't. I took the old one out, then cut a new one and my husband put it in and attached it.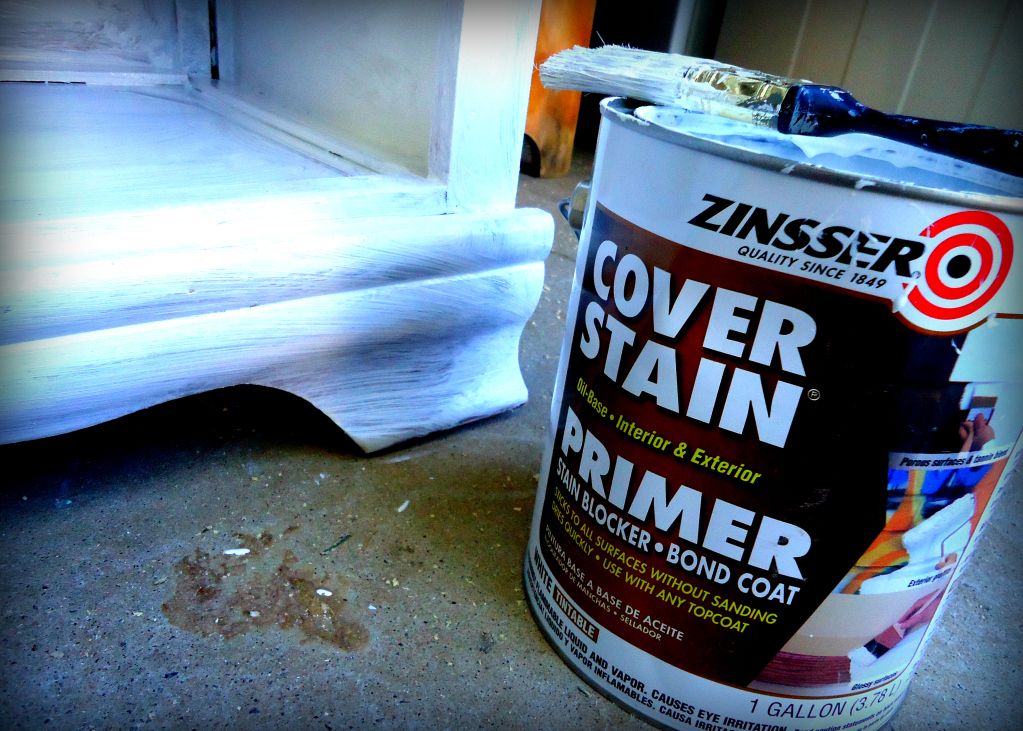 Next comes primer. I used Zinsser oil based primer. This stuff WORKS. Be careful when working with it though. I got some in my hair and it wouldn't come out. It literally had to be cut out! It's ok though, it was for the cause…
Once that dried I painted it with one coat of a green latex oops paint from Home Depot.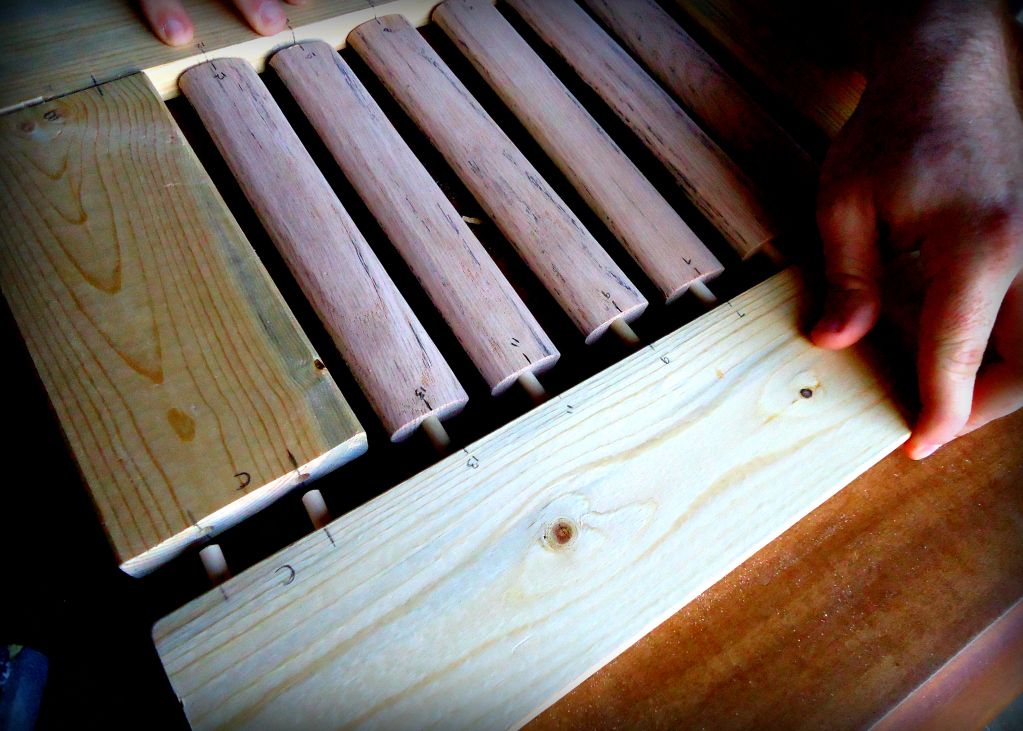 While I was painting and getting primer in my hair, my husband was making the shutter doors. I wanted him to give a tutorial on that, but he declined. His reason is he kind of had to rig this together. We didn't have the proper tools needed to make it. You can get the idea of what he did by looking at this picture. I wanted a very rustic looking end result and that is what I got. If you want a perfect shutter I recommend buying one, or at least investing in the tools. It was very hard to get everything square. Please don't get me wrong, I am very happy with how mine turned out.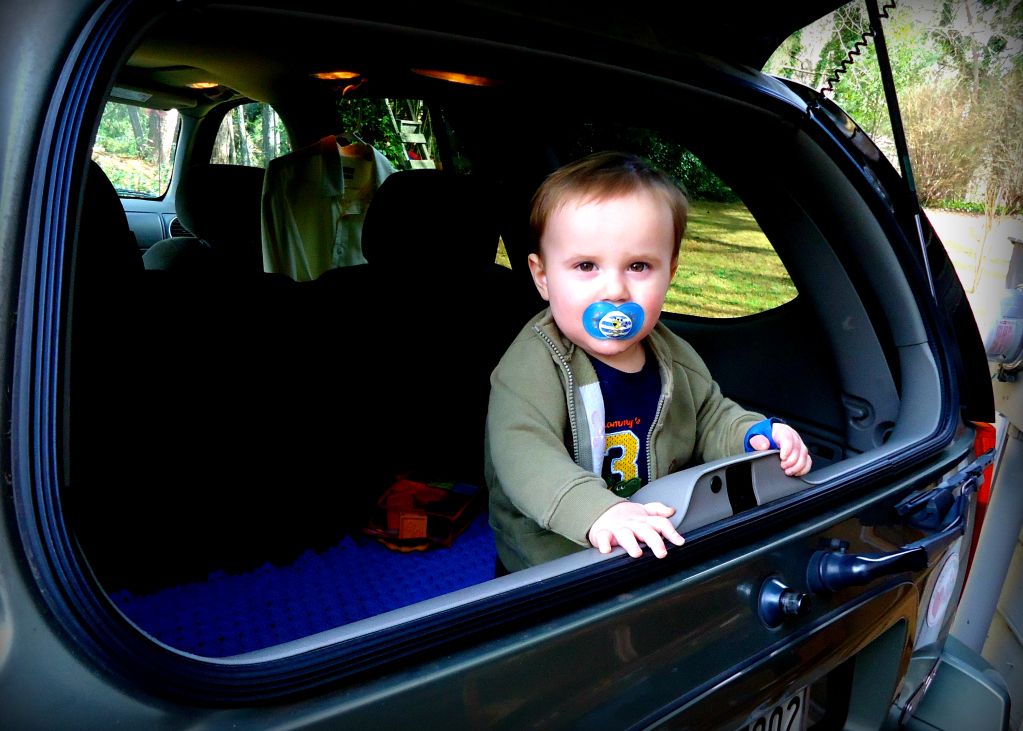 So I thought I took pictures of the next few steps, but I didn't. Instead please enjoy this picture of my little guy playing in the back of the car while I worked.
After the green paint was dry I sanded the entire thing lightly with a 220 grit paper, then painted it white with a semi-gloss latex paint. I sanded it again, then applied another coat of white After about an hour I painted the fleur de lis with black acrylic paint.
Next, I let it dry
till the next weekend when I had time to work on it again
overnight. At this point I had a very beautiful, white entertainment center. The only logical thing to do is take a sander to it, right? Ha! I used a 120 grit sandpaper and started distressing, paying attention to places that would naturally take a lot of wear and tear.
Once I had a look I was happy with, I used Minwax Stain (in a dark color-the lighter ones didn't show up very well) on an old rag and rubbed it in around the edges. I had never read anything that said I could use stain that way, so I was pretty terrified when I first did it, but it worked really well! WEAR GLOVES when you do this, otherwise you will have brown sticky hands for days.
Next I applied a few thin coats of polyurethane, and let the dry over the week. It is important to let that really cure. It stays sticky way longer than you realize.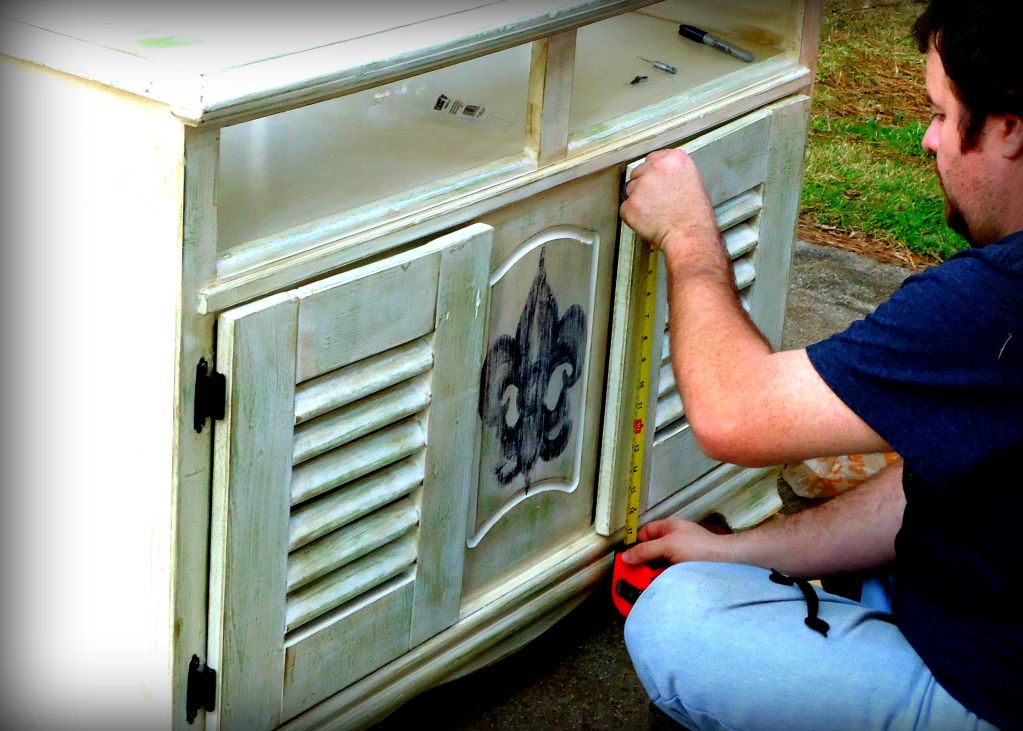 The next weekend Seth added the new hardware we had picked out and we moved it inside!
All together this project took about 3 or 4 weekends of solid work. To me, it was totally worth it though. I am planning on using this technique to refinish all of our bedroom furniture as soon as I decide what color I want it!