*This tutorial was made by Jessica @ The Domestic Fruit Loop for her win of the Sentimental challenge of season 13*
I love this cradle and I was so happy to be able and update it and display it for last week's challenge. I have pretty awful handwriting and so I use this super simple method of taking stickers and spray painting over them, then peeling them off to create beautiful pieces. With this cradle the first step was to drill holes into the top of the perimeter.
After I did that I took red satin Kryolan spray paint and picked the side I wanted as the front, I sprayed that side red and left the rest. Honestly I love to use spray paint, because you don't have to sand anything down and it always looks amazing. I waited about 2 hours for the red spray paint to dry fully and applied the stickers to make the saying I used.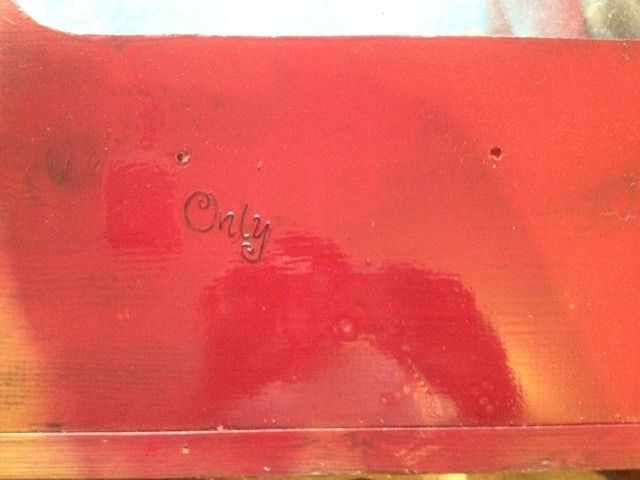 I then sprayed the entire piece with Kryolan flat black spraypaint and waited for it to dry. Once the cradle was dry I was able to take the stickers off so that you can see the beautiful saying " Only you can control your future"- Dr. Seuss, in red.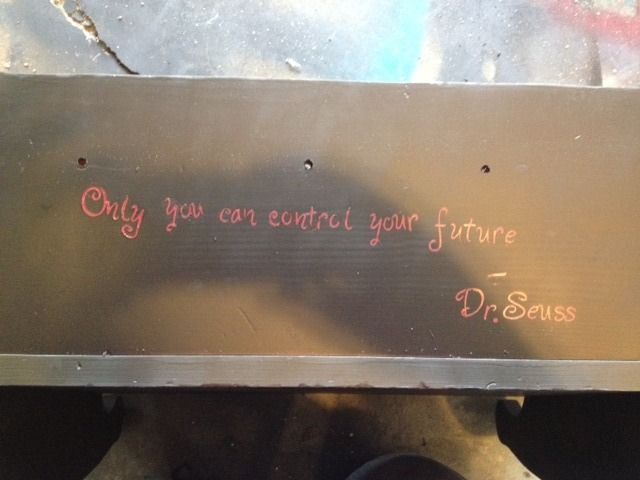 I then headed to hobby lobby to pick out a suitable ribbon. I found this super cute red and white polka dotted one in the wedding aisle and grabbed it. I took the ribbon and wove it through the holes that I had drilled earlier. The only thing left to do was to move in some of my daughter's stuffed friends, and show her the finished cradle. She loves it and so do her stuffed animals. It has now taken it's proper place in her bedroom.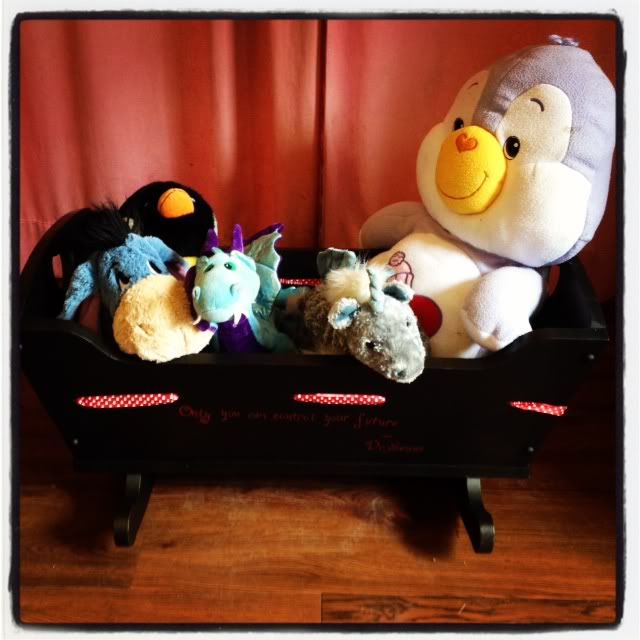 Thankyou so much for allowing me to share this craft with you. Working on the cradle that I played with as a child so that my daughter can now inherit it was wonderful. I don't save many things but this is something that I hope stays in our family for generations.